Top 11 Accessories Every Businessmen Needs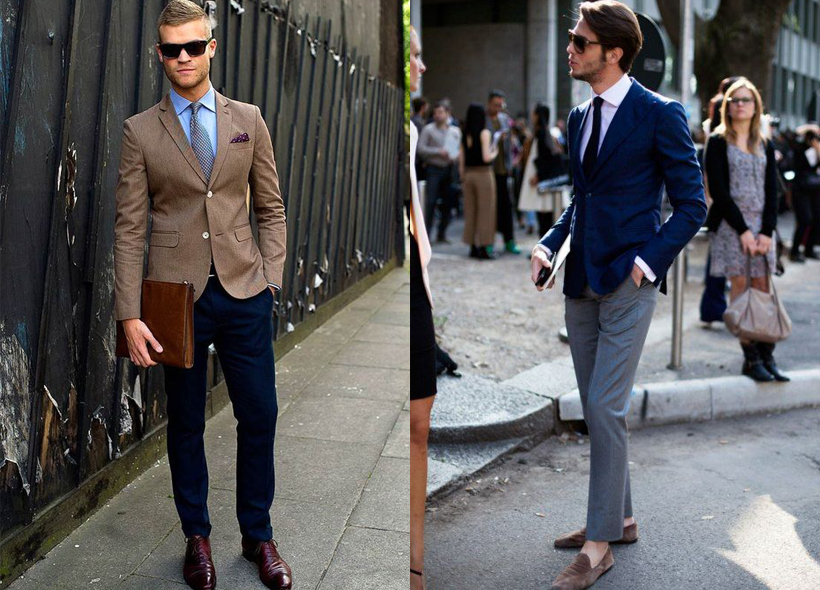 Whether it's regular travel, back-to-back meetings or trying to onboard new clients, it takes a whole lot of confidence, charisma and organisation to be a successful businessman. From looking good, to being on time, they've got to make sure that they've got a handle on every aspect of their working life. Otherwise they risk falling behind in an increasingly competitive market.
But whether you're new to the business world or you're a seasoned pro, there are several accessories that can really help to make your life easier. Below is a list of the top 11 accessories that every businessman needs to succeed. If you don't have these already, it could be time to add them to your shopping list.
A stylish bag
The most practical way to carry everything you need to and from the office is with a stylish bag that compliments your look. There are so many to choose from depending on what style you like, how far you have to commute and how much stuff you take to work with you. From the humble brief case to the spacious laptop backpack, you need to find a practical solution that will make your commute easier.
A good set of headphones
Whether you're listening to music on your phone, streaming your favourite shows or listening to educational podcasts for work, a good set of headphones can give you space to think, work or relax on your commute.
After all, a noisy train carriage can be extremely distracting if you're trying to catch up on some work or reply to important emails. Alternatively, you might just want some time to unwind with a bit of music before you get home. Choose from earbuds, wireless headphones or even noise cancelling headsets to find your perfect pair.
A handy travel umbrella
You don't want to get caught out in a shower on your way to an important business meeting now do you! A travel umbrella folds away small enough to tuck into your bag and can just be left there in case of an unexpected downpour.
A portable charger
If you use your smartphone for checking emails, taking work calls, listening to music on your commute and of course staying in touch with your family, then you don't want to get caught out with a flat battery! A portable charger gives you piece of mind and can be used to charge phones, tablets, speakers or anything else that uses a USB port.
A USB flash drive
If you're often on the move, working from home or popping into the regional offices, you'll want to be able to move your documents with you. Not to mention you might want to make copies of important work or contracts in case something should happen to your laptop. Choose a USB flash drive with a good amount of memory so you can back up your files and keep your work safe.
A small notebook (or two)
Whether you're jotting down important contact details or your latest business idea, it pays to carry a small notepad with you while you work. We know, writing on paper seems so old school these days when we have laptops and tablets. But you never know when you're going to need to take notes or even write down your details for someone else. It doesn't have to be a big notebook, just something small you can keep in the pocket of your bag.
A classic timepiece
The ultimate accessory of every businessman – a classic and stylish watch. OK, so we all have smart phones that can tell us the time, but when you're in meetings or dashing for the tube, it's not always practical to be fumbling around in your pocket to find your phone. Not to mention, there are some beautiful watches out there that can add a real touch of class to your workwear.
A practical carry-on case or weekend bag
Many jobs require some sort of business travel, whether that's every week, once a month or once a year. As such, an important accessory for every businessmen is a suitable carry-on case or weekend bag that you can take with you when you go. You might want a designer duffle or something you can wheel through the airport depending on where you usually travel to. Something big enough to carry your clothes and tech is important, though you can also take a separate laptop bag if needed.
A decent ball point pen
Much like a watch, a decent pen adds a touch of sophistication to a businessman. Not to mention it's a very important and practical item. Much like your notepad, you never know when you're going to have to jot something down or even sign an important document. Nothing says 'I'm a serious businessman' quite like taking out your own pen to sign a contract.
An eco-friendly travel cup
With a busy day ahead, it's unsurprising that many businessmen like to kick start their day with a nice coffee. You've probably seen them around, but reusable coffee cups are all the rage right now. These are perfect for when you're in a rush or dashing between meetings, you can have your coffee on the go.
Get your caffeine fix and do your bit for the planet by carrying your own eco-friendly travel cup with you. And with a number of styles to choose from, you can pick something elegant, quirky or humorous depending on your style.
A nice set of cufflinks
You're a businessman, you've probably got a couple of good suits and ties hanging crisp in your wardrobe, but the perfect finishing touch to your outfit has got to be a nice set of cufflinks. Whether you're attending corporate events or important client meetings, choose some smart cufflinks that show you mean business. Again, these can be classy, personalised or show off your personality a little – the choice is yours.